Jump ahead of your competitors with access to some of our most tried and tested KAM resources.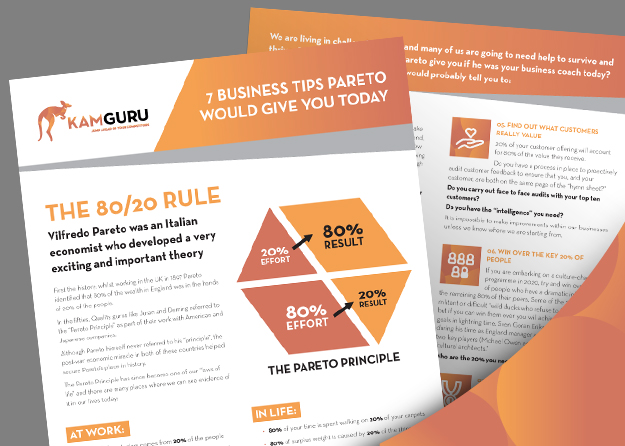 A download to help you understand the 80/20 rule and how to effectively relate it to your business today.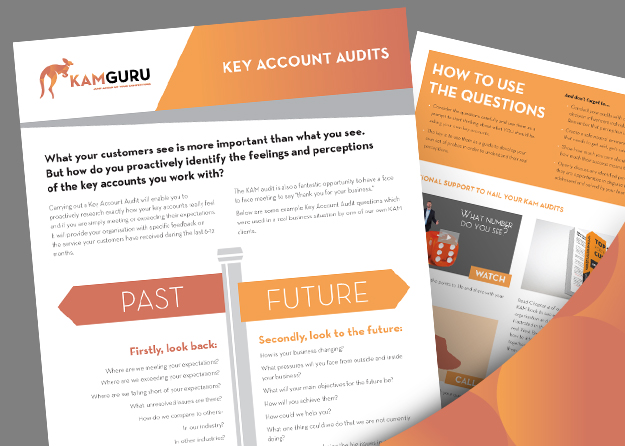 Download our Key Account Audit to identify the feelings and perceptions of the key accounts you work with.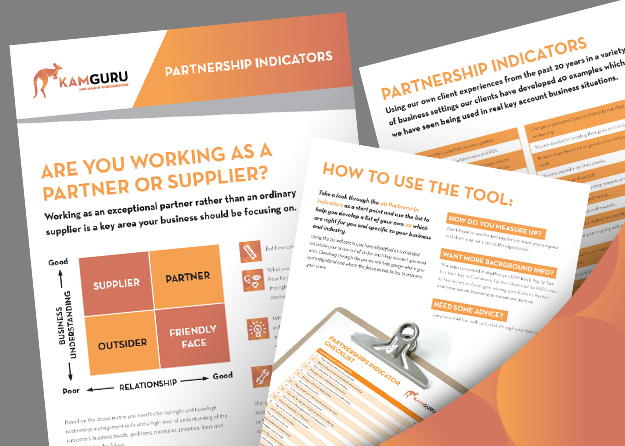 Download our Partnership Indicators to identify whether you currently have the key traits of a true partner.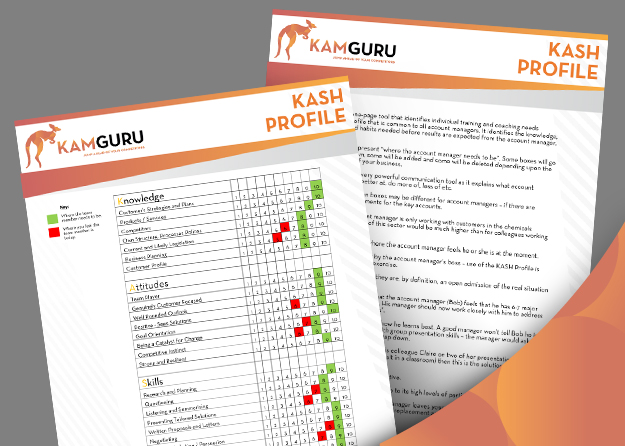 A simple one-page tool to help you identify individual training and coaching needs for your Key Account Managers.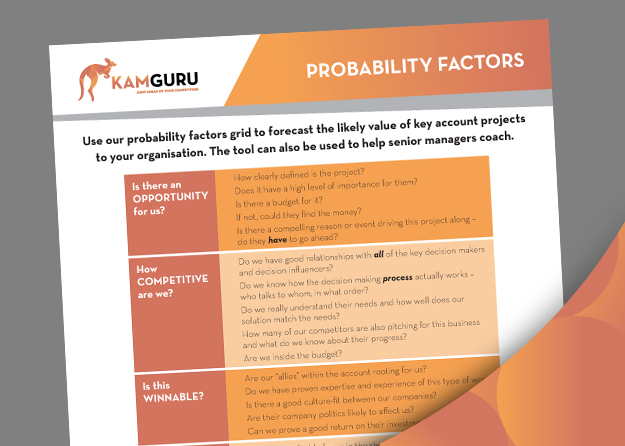 Download our probability factors checklist to forecast the likely value of key account projects to your organisation.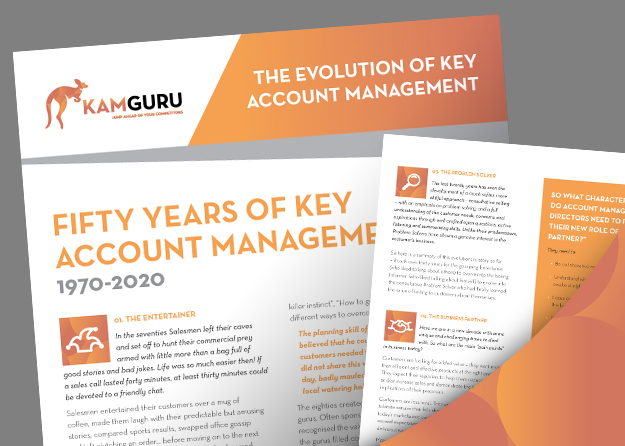 This download takes you on a journey through 50 years of KAM and teaches you how to be a valued Business Partner to your KAM clients.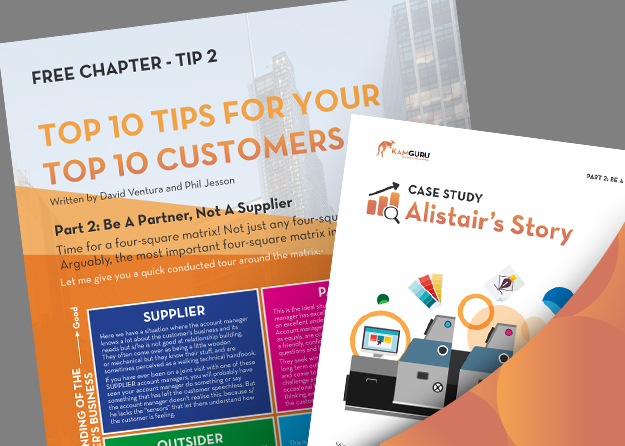 Download a free chapter and learn how to Work as a Partner not a supplier, to help build customer growth.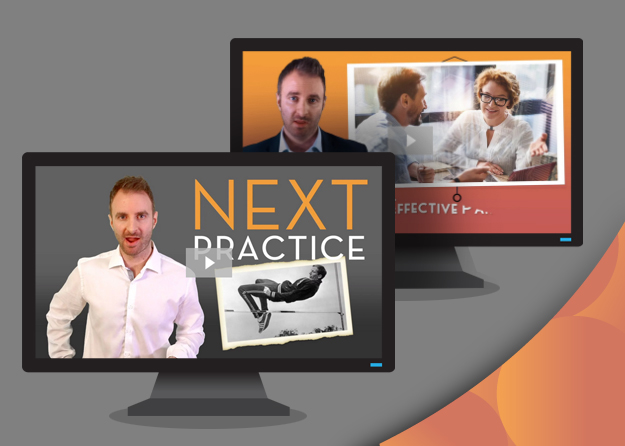 Learn some of the best KAM principles and how to apply them to your organisation with our series of videos.
WANT TO KNOW MORE ABOUT OUR COMPLETE RANGE OF KAM SUPPORT?